Latex Tom has been a regular on the filming scene for the past 8 years. Making his debut in the foot fetish genre and quickly expanded his repertoire to include a plethora of kinks and perversions. He has worked with many well known faces here in the UK and internationally.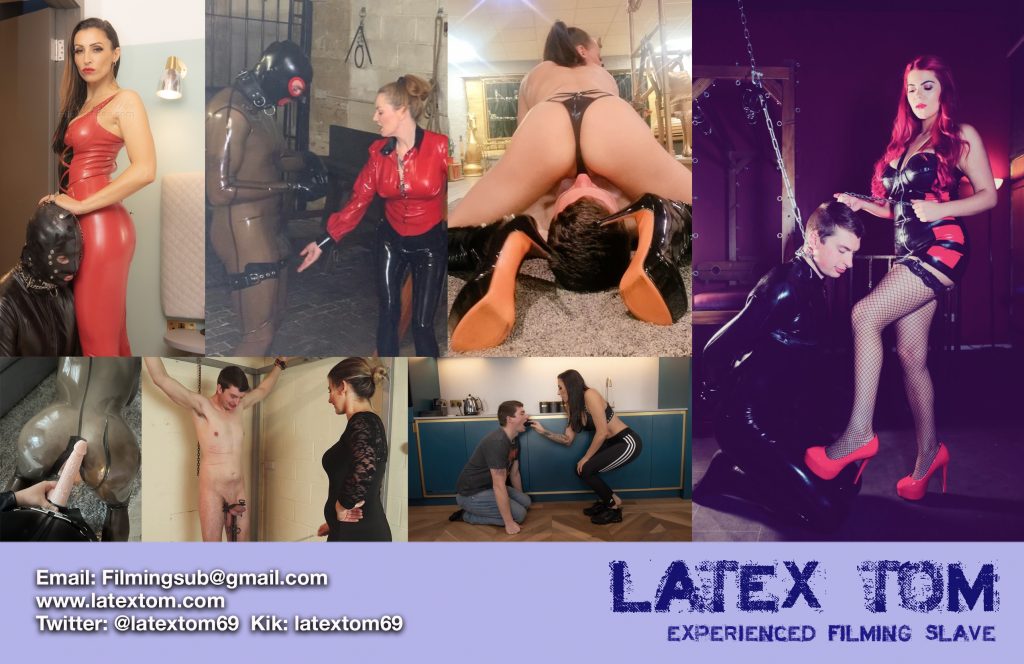 What is your role in the industry?
I am a Filming Slave/ fetish performer
How did you come to be a filming sub and content creator?
Always been very kinky and I'm bit of an exhibitionist so when I saw an Ad on Fetlife for filming with MercilessDominas I knew what I wanted to do.
Do you have an industry crush?
I have so many But top has to be Miss Fetilicious she is gorgeous and has such beautiful Latex.
Where do you spend most kink money ?
Latex is my biggest Addiction ♥️ I spend so much money but its totally worth it
Are you attending any events or have any exciting plans in the coming months.?
Most of my plans tend to be quite lastminute but got an amazing filming day at Celestial studios coming up in May with so many Mistresses including yourself …its going to be epic!!!And a few others in the pipeline. Hope to do more events but again this will be lastminute when I can.
How long have you been in the industry ?
I have in the industry for 8 years and come so far in that time.
What are you favourite bdsm / fetish activities and why?
Latex is of course my absolute favourite as I love the feel, the smell, the sound of it and the way it makes me feel so sexy! Worshipping feet Is a close second as there is nothing better than being at a beautiful woman's feet and showing them the love and attention they deserve.
If you had three wishes what would they be ?
1. Be a full time filming slave as my full-time job.
2. Wear latex everyday
3. Latex didn't cost as much!
Do you have any advice for fellow filming sub who may just be getting into the wonderful world of filth?
Best advice I'd say for anyone wanting to film is to go for a real-time session before trying to film anything that you haven't done before.
Drop your links here please
Twitter @subtom69