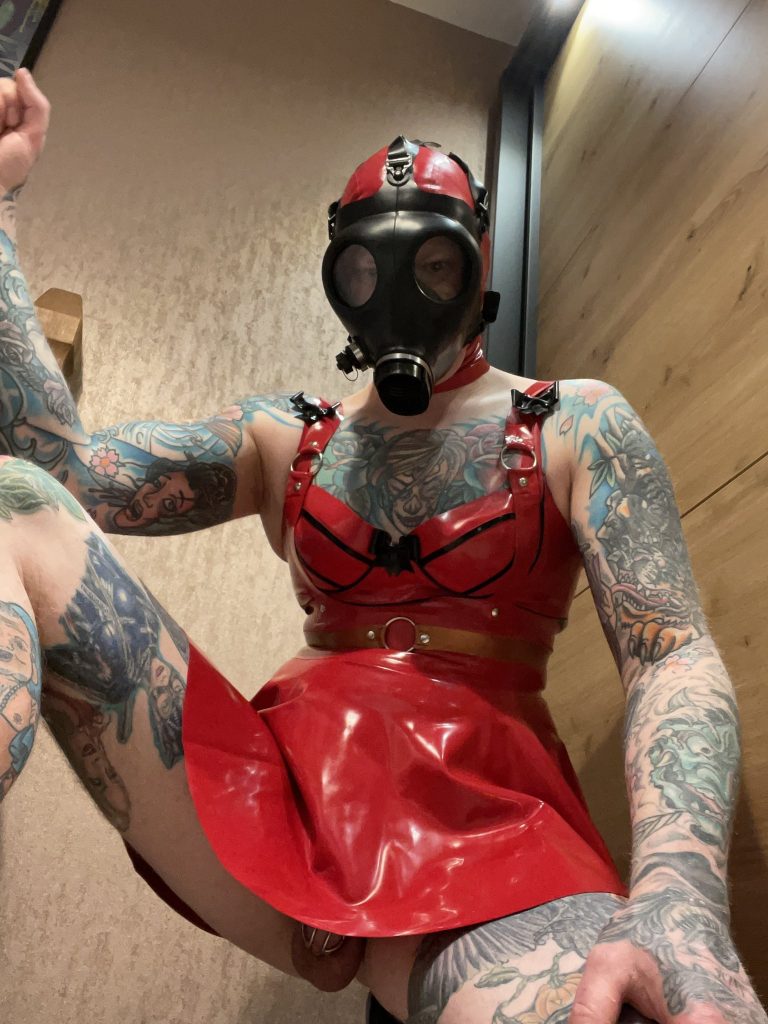 What is your role in the bdsm fetish scene ?
Filming Slave & content creator
Do you recall your first ever latex experience ?
My first piece of latex was from Honour Latex, A Black zip front Suspender dress and black latex stockings

Who is your industry crush ?
Miss Patricia LDN
Do you have any words of wisdom for buying and looking after latex ? Any hero products or companies?
Only use Vivishine latex products ,
Store hanging in plastic covers as much as you can ,
Never put black latex over light coloured latex,
Always wash after every wear
I like westward bound Latex & Lady Lucy Latex
What are you most looking forward to in the coming months?
Filming with Mistress Ella Eve & Scarlett Morgan
Is there anyone in the industry that you would like to give a shout out to and why?
Cybill Troy – I Love Her Femdom Style & Content , Huge Toys & Fisting & Heavy Latex,
Tell us about the type of content we can expect to see on your subscription and clip sites ….
Lots of Extreme Anal Clips & Heavy Latex Influence
What has been your best fetish experience so far?
Reaching My Goal Of Taking Double Praying Hands Anally
Do you like to tour if so where are you heading soon… ?
I am always looking and available for filming trips , Just send me a DM or Email
Where can we find you? .. drop your links here
Twitter – Twitter.com/shinylatexalan
Email – shinylatexalangmail.com
LoyalFans – loyalfans.com/LatexAlan